AREA RUG REPAIR
Trained & Certified Repair Artisans
Leaving a bubble or wave in your area rug will decrease its life span? Our area rug repair service ensures the removal of all bubbles or waves from your area rug, so that it does not become a safety hazard. Jaiko is happy to provide cutomers with both area rug cleaning and repair.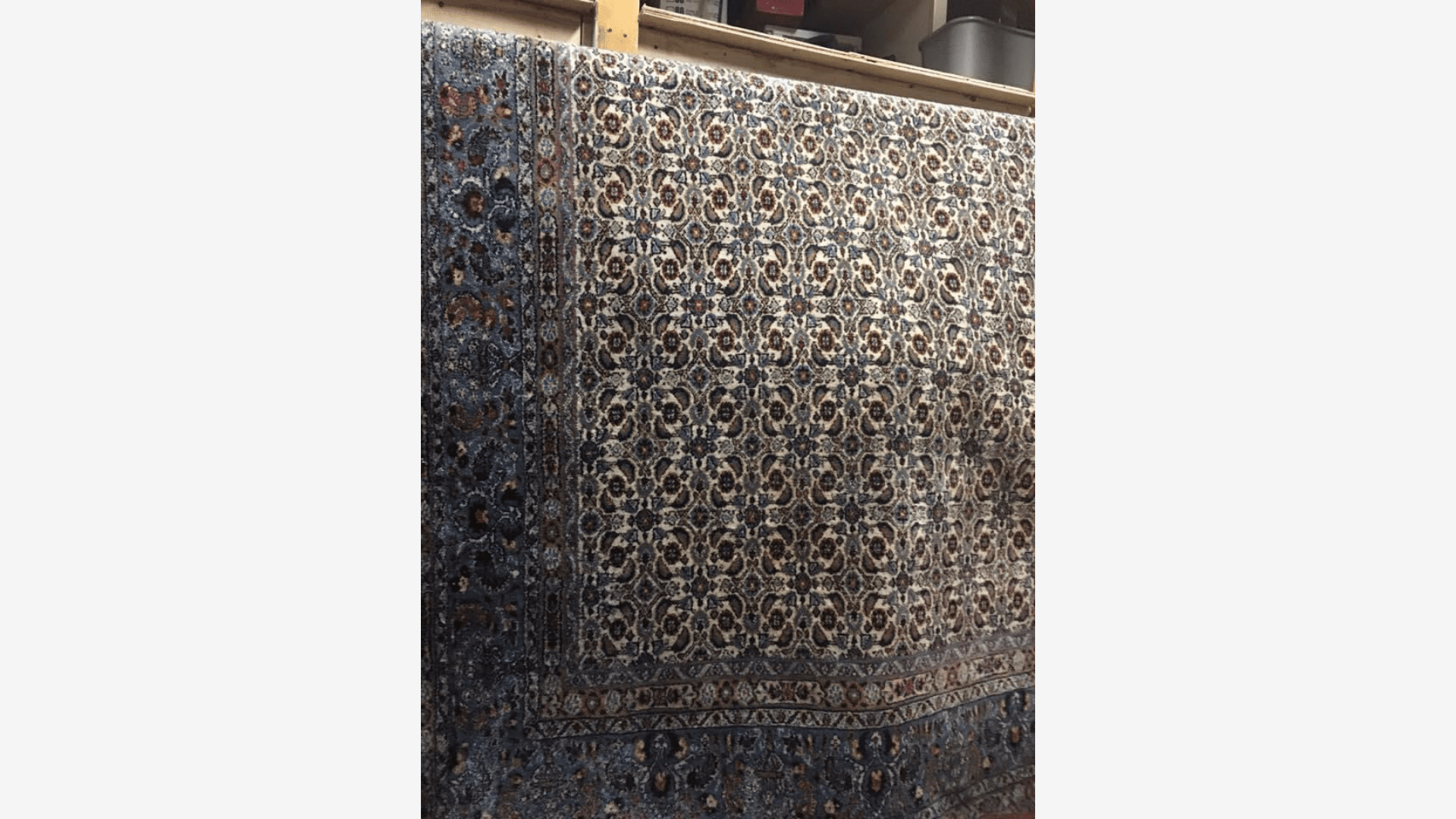 Full range of professional repair and restoration services for all types of area rugs, including fine silk Oriental and Persian rugs
We proficiently repair and restore area rugs such as wool, silk, hand knotted rugs, machine-made and hand tufted rugs. 
Our repair artisans have received many years of training in order to become proficient and skilled in their craft. 
All area rug repair is performed on our premises and is fully insured. We offer competitive rates and all work is guaranteed.
Once completed, in most cases, we offer a life time guarantee on your area rug repair.
We want to ensure your complete satisfaction and will perform a post repair inspection with you once the job is done. 
FRINGE REPAIRS
Re-Fringing

Addition of false fringe of various types, lengths and colors

Fringe removal by two methods: Permanently removed and over sewn so that the rug does not fray; or, folded under and secured which can eventually be restored to the original state at any time.

Fringe trimming

Hand over-sew fringes to prevent unravelling
SIDE AND END OF AREA RUG REPAIRS
Rebind sides by hand and carefully match colors

Repair, straighten, and over sew worn edges
REWEAVING OF HOLES AND DAMAGED AREAS
Replace worn pile

Reweaving and re-knotting of holes and rips in your rug
AREA RUG PATCHING
Patch a hole or rip in your rug by applying a latex patch to the backing
AREA RUG PAINTING & COLOURING
Hand paint worn areas on your rug to match the existing wool pile

Antique tea wash
RESIZING
We can reduce and i

ncrease the size of your area rug
SLEEVE FOR WALL HANGING
Rod sleeve pocket is hand sewn on the back of your rug for hanging on a wall
RESTORATION SERVICES
Fire and Smoke damage

Water damage

Pet damage

Moth damage

Fabric wear

Colour loss

and much more
* We need to inspect your area rug in advance and we will gladly give you a quote for the professional area rug repair and restoration work to be performed.